At least 3 dead in car crashes in early snowstorm in Minnesota
Some of Minnesota's roads became a slick, white danger zone with an early snowstormleading to the deaths of at least three people in car crashes.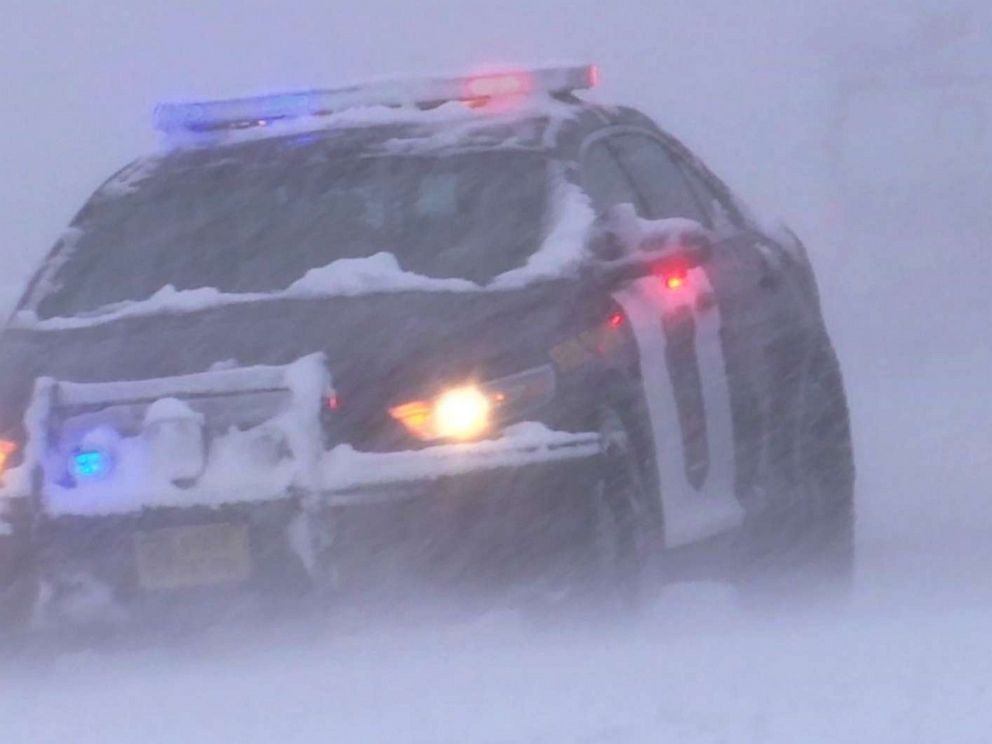 WDIO
One of the people who died was a Good Samaritan who had stopped to check on a driver whose vehicle spun out of control in the snow, according to police in Plymouth, Minnesota. A third car then spun out and hit the Good Samaritan.
Two other people died in accidents in the areas of Duluth and Brainerd, the Minnesota State Patrol reported. Besides the three fatalities, 25 injuries were reported in 217 crashes between midnight and 8:45 p.m. Friday night in the storm, according to the Minnesota State Patrol.
There were also 161 vehicle "spinouts," the highway patrol said.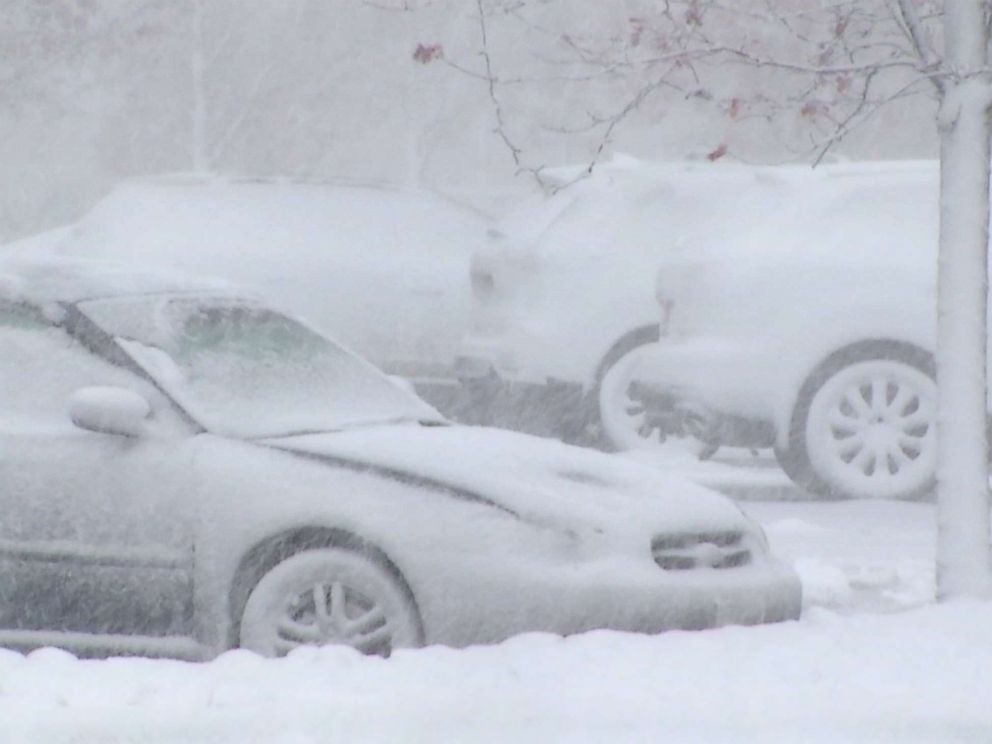 WDIO
ABC News affiliate WDIO in Duluth reported that the state patrol said one of the people who died was a 44-year-old driver of a semi-truck driver whose vehicle went into the St. Louis River near Scanlon, Minnesota.
A quick-moving storm system in the upper Midwest brought the winter weather, with heavy snow and blizzard-like conditions causing roadways to turn treacherous, ABC News meteorologist Daniel Manzo said. Strong wind gusts of over 50 mph also caused rough waves on Lake Superior, damaging Canal Park in Duluth. Further south in Minneapolis only an inch of snow was reported.
Bron:
http://abcnews.go.com/US/dead-car-crashes-early-snowstorm-minnesota/story?id=50782027

28.8 foot wave on Lake Superior shatters Great Lakes records
The gales of November came to Lake Superior in late October and shattered the Great Lakes' record book, according to reports from Michigan.
Buoy reports showed a wave measuring 28.8 feet was logged Tuesday morning at Munising, Mich. and near Granite Island off Michigan's upper peninsula not far from Marquette, Mich.
NOAA
The wave was generated by a strong autumn storm that raked Upper Michigan with winds over 70 mph, knocking down trees and power lines, according to the National Weather Service.
"As a result from the strong winds large waves were observed on Lake Superior, with the highest waves along the shoreline from Big Bay down through Grand Marais," the weather service reported. "At times, wave heights reached 25 to 30 feet."
A Great Lakes expert told the Michigan Live Media Group that Tuesday's wave bested the previous high recorded Oct. 5, 2012 at the Keweenaw Peninsula in Upper Michigan. A buoy recorded that wave at 27.66 feet.
Bron:
http://buffalonews.com/2017/10/27/great-lakes-largest-wave-logged-this-week-in-michigan-storm/
October snowstorm breaks record in Minnesota
GREEN BAY, Wis. (WBAY) -- Some Wisconsinites to our North and Northwest had to break out the shovels and snowplows on Friday after the first snow storm of the season hit parts of Wisconsin and Minnesota.
According to the National Weather Service in Duluth, Minnesota, Duluth received 10.6 inches of snow on Friday; the highest single day snowfall accumulation for October.
Some folks report seeing as much as 8-10" of snow in parts of Douglas County.
Total snowfall amounts from the event in the Gogebic range could end up being between 8-14" by the time the snow ends later on Saturday.
The National Weather Service in Green Bay shows some of the heaviest snow showers stayed just north/west of Vilas County.
Presque Isle came in with 6" of snow, Lac Vieux Desert had 3" and Boulder Junction had 2.8" of snow.
Below are some pictures taken in Montreal, Wisconsin; about 3.5 miles west of Hurley, Wisconsin.
Bron:
http://www.wbay.com/content/news/October-Snowstorm-breaks-record-in-Minnesota-453880143.html